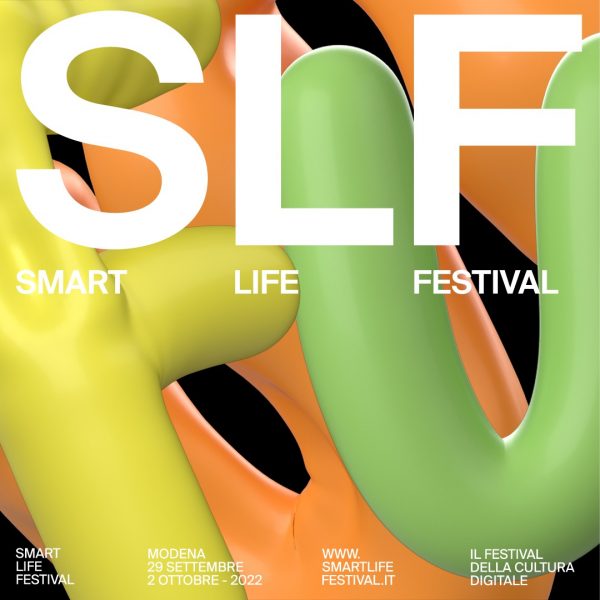 Smart Life Festival è alla sua settima edizione e questa volta anche Beat to be si è interessato al festival della cultura digitale, merito di Slam Jam che insieme a 2050+ quest'anno si è inserita nel programma con Dancing Transit #2 per scoprire la relazione tra il ballo nel mondo fisico e quello digitale. Una video-installazione interattiva, realizzata da 2050+, con un collage delle "emotes" (i.e. animazioni di danza) più iconiche ballate dai personaggi di Fortnite, il videogioco prodotto da Epic Games.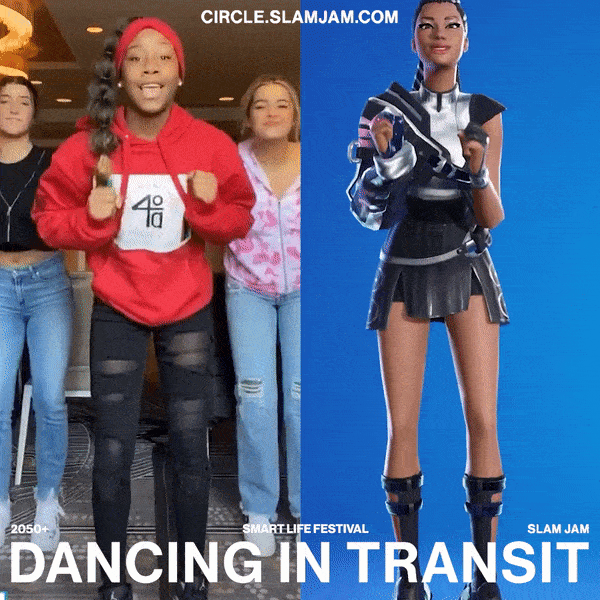 Una volta chiarito il motivo per cui anche noi ci saremo sicuramente, vi diamo qualche informazione su questa edizione: oltre 150 protagonisti in 80 appuntamenti spalmati su quattro giorni a Modena, da giovedì 29 settembre a domenica 2 ottobre. Il tema di SLF 2022 è "Umanesimo 5.0" che si apre con un dialogo con l'artista Quayola (considerato tra i più importanti esponenti della media-art a livello mondiale) tra arte e tecnologia, e prosegue indagando il rapporto tra uomo e macchina, tra reale e artificiale, con esperti, imprenditori e rappresentanti del mondo economico, operatori della sanità, insegnanti e pedagogisti.
Altro motivo per cui Beat to be è particolarmente interessato a questa edizione è la ricca programmazione serale con installazioni, performance, deejay set e proiezioni in collaborazione con Future Film Festival: gli appuntamenti si svolgono il venerdì nel cortile della Fondazione San Carlo, il sabato nel cortile del Tempio, domenica al cinema Astra e alla Chiesa del San Carlo. Tra questi consigliamo l'installazione "Il Nirvana nell'era della sua riproducibilità tecnica" curato e prodotto dagli Acidtanksoundmedium e l'incontro con Sergio Messina: musicista, autore, insegnante e sound designer, tra i pionieri della laptop music e della web radio, partecipa con "Macchine Sonore: Musica, Tecnologia e Cultura pop", un live set di parole e suoni per scoprire il rapporto tra uomo, tecnologia e musica.
Noi siamo per deformazione sempre più attenti alla parte più ludica e musicale di ogni manifestazione, ma il tema di SLF 2022 è importantissimo e riguarda tutti noi da vicino: riportare al centro dell'innovazione tecnologica il benessere delle società e delle persone. Promuovere una riflessione diffusa su come affrontare una delle più significative trasformazioni che caratterizzano il tempo presente: la costruzione di "super smart society", saper coniugare progresso economico e progresso sociale, saperi tecnico-scientifici e saperi umanistici, interessi individuali e interessi collettivi, ambienti digitali e ambienti fisici, dimensione locale e dimensione globale, integrando in modo inclusivo e sostenibile le nuove tecnologie non soltanto nel tessuto produttivo, ma anche nella vita concreta degli individui e delle comunità.
Quest'anno tra le altre cose s'inaugura la partnership con Future Film Festival, il primo festival italiano dedicato a cinema d'animazione, effetti visivi, realtà virtuale e realtà aumentata, gaming e media art giunto alla 22esima edizione. Da seguire con interesse ogni laboratorio sviluppato da questa partnership ed in particolar modo "Future Videogames Hackaton", una vera e propria maratona per la realizzazione di un videogioco originale, una nuova opportunità per gli sviluppatori di farsi notare e creare comunità. Il tema verrà svelato solo il giorno della gara a cui potranno partecipare massimo 100 persone divise in squadre da 6 per una full immersion creativa di 12 ore.
Per visionare i dettagli del programma vai su www.smartlifefestival.it . Tutte le iniziative di Smart Life Festival sono a ingresso gratuito, ma tra appuntamenti sono da prenotare sul sito, numerosi incontri inoltre saranno registrati e resi disponibili sul canale YouTube del festival al termine della manifestazione.