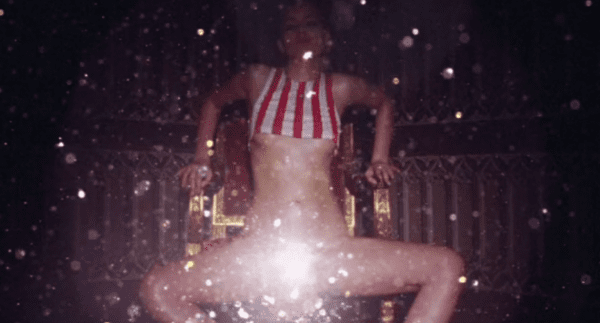 Non ci sono classifiche di fine anno su questo blog, ormai lo sapete. Succede però che nella nostra testa oggi restano più le immagini dei suoni, la forza che generano a supporto di una canzone è parte fondamentale del circuito artistico/promozionale. Abbiamo una rubrica non a caso che si chiama Clip Of The Week, non sempre sono state tracce di artisti, qualche volta (come nel caso di due canzoni su tre di quelle che troverete dopo il salto) alcune non vengono menzionate solo per cercare di parlare di altro…ma intendiamoci, il valore è riconosciuto. Ci capita poi di conoscere tramite questa rubrica e Pleased To Meet You qualche regista emergente oppure venire a sapere che proprio con le clip musicali per molti è stato l'inizio di una carriera. Oggi vogliamo riproporre tre video e tre registi che in questo 2016 hanno realizzato a nostro parere qualcosa di unico, che può rimanere nel tempo e che con il loro contributo hanno dato tanto di più al pezzo che ascolterete.
TYRONE LEBON: FRANK OCEAN "NIKES"
Fotografo e regista per marchi come Calvin Klein, Martin Margiela, Supreme, Louis Vitton e fondatore dell'agenzia DoBeDo. I colori, la vita contemporanea e l'intimità dei suoi soggetti, ogni suo book è un esperienza visiva intensa… "Nikes" per Frank Ocean è un insieme di quello che lo distingue.
ROMAIN GAVRAS: JAMIE XX "GOSH"
Vincitore nel 2012 di 2 MTV Music Awards con il video di "Bad Girls" per M.I.A., anche lui non uno alle prime armi. Il Greco ha lavorato sempre per il mondo della musica, prima con i francesi Dj Mehdi e Justice visto che Parigi è diventata la sua casa, poi come già detto M.I.A. ma anche Kanye West e Jay-Z.
MICHAEL ENGLAND: ANDY STOTT "BUTTERFLIES"
Non riusciamo a dire molto di England, siamo stati folgorati da questo video che racconta una NYC notturna surreale, silenziosa, sospesa come l'effetto del ballerino nel video. Era stato Clip of The Week ad inizio Aprile e lo terremo d'occhio, perchè Stott ha realizzato un bel disco, un gran pezzo "Butterflies" ma come già detto le immagini completano l'opera.