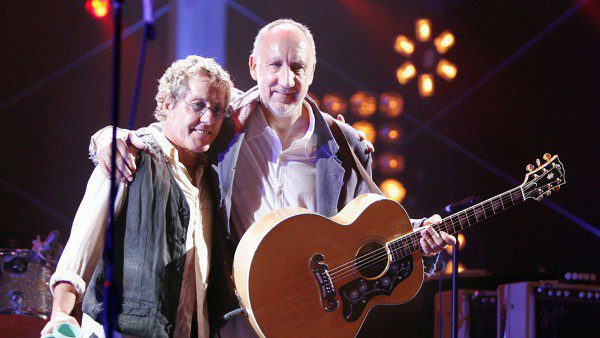 La figura di Elvis Presley è sempre stata fonte d'ispirazione per centinaia di artisti che hanno fatto la storia del rock: da Robert Plant a Bruce Springsteen, passando per Jim Morrison. La sua voce, il suo stile e le sue movenze sul palco hanno rivoluzionato la musica popolare influenzando persino cantautori come Bob Dylan che disse di lui:
«Ascoltare Elvis per la prima volta fu come scappare di prigione»
Fra i tanti tributi a lui dedicati, uno dei più pregevoli e commoventi è sicuramente Real Good Looking Boy, scritta nel 2004 da Pete Townshend e contenuta nel Greatest Hits degli Who Then And Now uscito nello stesso anno.Le parole della canzone sono fortemente autobiografiche e fanno riferimento al momento in cui un giovane Pete Townshend vide Elvis per la prima volta e ne rimase completamente stregato.Tuttavia il leggendario chitarrista degli Who non aveva certo il bell'aspetto e il carisma del "re del rock and roll" e dovette quindi puntare tutto sulla sua abilità nel suonare la chitarra e nello scrivere canzoni per sognare di diventare una rockstar: un obiettivo che ha ampiamente raggiunto, essendo tuttora il chitarrista e il leader di uno dei gruppi più straordinari e longevi della storia del rock.
Real Good Looking Boy venne eseguita dal vivo per la prima volta nel 2004 quando fra i membri originali del gruppo erano rimasti solo il cantante Roger Daltrey e ovviamente il chitarrista Pete Townshend; i due sono ancora sulle scene nel 2015 e hanno da poco concluso il tour celebrativo dei cinquant'anni di carriera della band.La canzone venne annunciata da una breve introduzione di Roger Daltrey che recitava così:
«Questa canzone è dedicata ad un uomo che cambiò la mia vita all'età di 11 anni. Lo amai perchè tutti quelli sotto i vent'anni volevano essere come lui mentre quelli più grandi lo detestavano. Questo era abbastanza per me»
Il tributo ad Elvis non si limita solamente al testo poichè l'intro del brano, eseguito col pianoforte, riprende la melodia di uno dei pezzi più celebri del cantante, quella Can't Help Falling In Love composta nel 1961 per il film Blue Hawaii. La seconda parte della canzone invece ne riprende la strofa iniziale.Il brano passò quasi inosservato da pubblico e critica e non entrò nemmeno nella classifiche, ma rappresenta uno dei più emozionanti tributi mai realizzati per un cantante ed è sicuramente l'ultimo grande brano composto dal leggendario gruppo britannico.