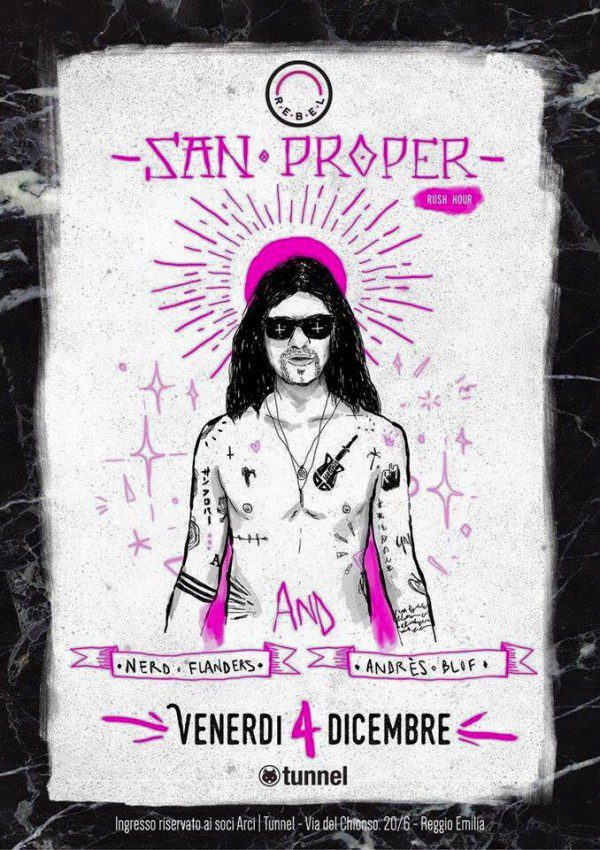 "La disco è la madre della musica house, non si può apprezzare la figlia senza passare per la madre…"
San Proper è in arrivo a Rebel, ed è uno di quei dj dove la selezione fa ancora la differenza. Cresciuto a chitarre e gruppi giovanili con influenze R&B, Hip Hop e Funk, San è da anni un divoratore di vinili che suona in occasione dei party da lui stesso organizzati.  Se te ne sei accorto è un paio d'anni che Amsterdam è salita sul podio delle città dove la scena si è fatta veramente movimentata, etichette, locali, serate, festival …tutti si danno un gran da fare in una sana collaborazione. Tra tutto questo c'è San che, attenzione però, è li da molto prima. Dal 2007 con Proper's A'Dams Family Family Series è su Rush Hour, release per Perlon Records, collaborazioni con Tom Trago, remix di "Animal" ad opera di Riccardo Villalobos, Boiler Room al Dekmantel Festival (una delle più belle… San è bravo anche davanti all'obbiettivo).
Dichiaratamente fan di Ninja Tune, Sylvester, A Certain Ratio …ecco come nascono i suoi set, imprevedibili, dove si percepisce la genialità della selezione con l'idea di voler stupire, cercando di essere autentici anche adesso che la ruota gira dalla parte giusta e la notorietà è aumentata. Per anni ha suonato nei bar della capitale olandese vivendo immerso in una scena underground musicale e sempre in controtendenza alle mode cittadine con set carichi di disco house in una città che sappiamo impazziva per altro.
"Besides, it's better to drop something decent after ten years, than to drop something half-decent after five."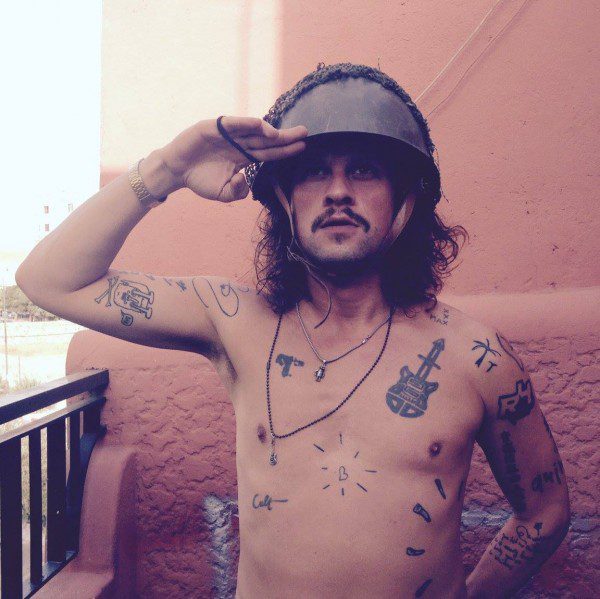 Non ti resta che fidarti del consiglio, ad oggi San Proper è un occasione per vedere e ascoltare un dj in grado di portare un po' di  stile e personalità in consolle. Tutte le info per essere a Rebel di Venerdì 4 Dicembre al Tunnel di Reggio Emilia le trovi sull'evento facebook.