Abbiamo incontrato i New Candys in occasione del loro live a Parma poco più di un mese fa, erano alla fine di un tour europeo di una certa intensità, che raramente si riscontra in altre band italiane. Tante date in UK e Francia, poi Germania, Austria, Svizzera e Repubblica Ceca, quindi è arrivato il turno dell'Italia e noi siamo subito andati a curiosare sul viaggio e i gusti del gruppo.
Ciao ragazzi, avete terminato da poco un tour europeo che vi ha portato a suonare in vari paesi europei: qual è la differenza maggiore che avete riscontrato rispetto al suonare in Italia ? E cosa che vi è piaciuto di meno?
Senza dubbio l'approccio da parte del pubblico. Ti fa sentire la sua presenza e si diverte sin dalla prima nota, possiamo dire senza dubbio che i live più belli per noi sono stati all'estero. Probabilmente alloggiare in posti squallidi, che ti fai andare bene solo perché sei stremato dal concerto e dalle ore di guida. Però se sei in giro a suonare metti in conto anche questo!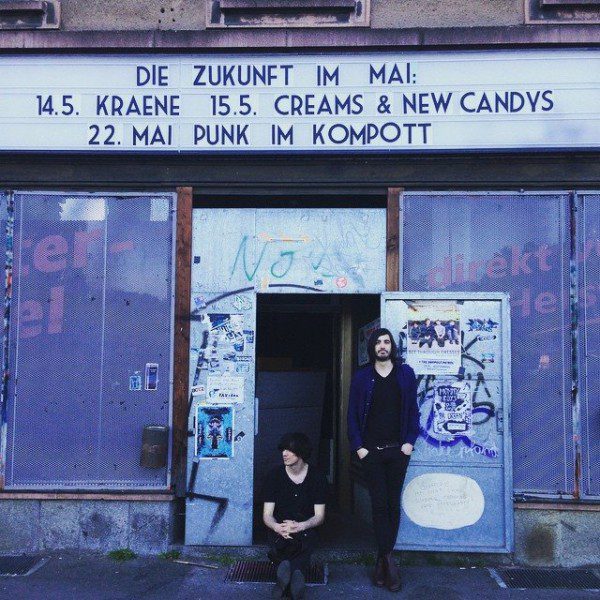 Da amante della musica non posso non chiedervelo: diteci due band che hanno influenzato il vostro sound.
Dal passato sicuramente i Velvet Underground. Tra i gruppi moderni i Brian Jonestown Massacre.
Thrill Or Trip è un pezzo pazzesco, mi sono innamorato dopo i primi 10 secondi di ascolto. Qual è un vostro pezzo del quale andate particolarmente fieri e perché?
Ognuno di noi ha differenti opinioni al riguardo ma siamo tutti abbastanza d'accordo su Meltdown Corp. (dal primo LP Stars reach the abyss, Foolica Records), probabilmente perché l'abbiamo composto seguendo il nostro "flusso di coscienza", senza preoccuparci del risultato finale.
https://www.youtube.com/watch?v=eqHslIadlKw
Se qualcuno vi sentisse su disco per la prima volta senza conoscervi, difficilmente penserebbe che siete italiani: vi è capitato di entrare in contatto con altre band nostrane che sentite particolarmente vicine a voi a livello di sound? 
Sinceramente non abbiamo ancora incrociato qualcuno di molto vicino a noi a livello di sound, ma c'è sicuramente qualche band che come influenza si avvicina alle nostre: Mother Island, High Mountain Bluebirds, Sonic Jesus, The Vickers, Hot Gossip, Kill Your Boyfriend, The Yellow Traffic Light e sicuramente anche altre che ora non ci vengono in mente.
Ultima domanda: quali progetti e obiettivi  avete per il prossimo futuro?
Abbiamo qualche pezzo nuovo, speriamo entro fine anno di tornare in studio a registrare nuovo materiale. E ci piacerebbe fare un tour negli U.S.A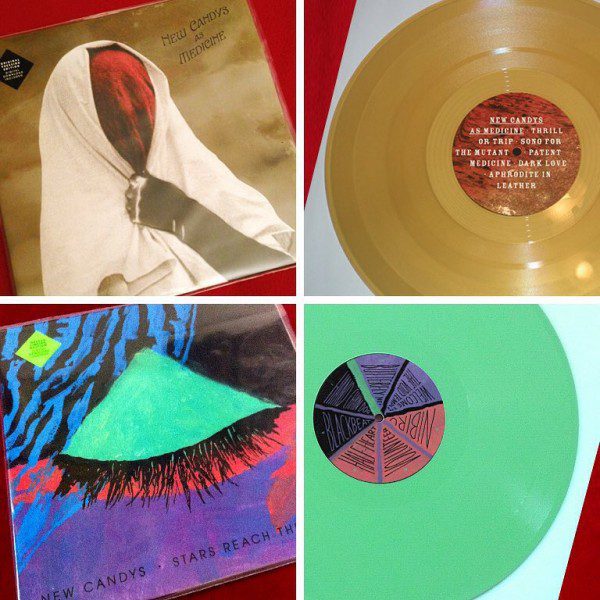 Materiale disponibile su: https://newcandys.bandcamp.com/merch