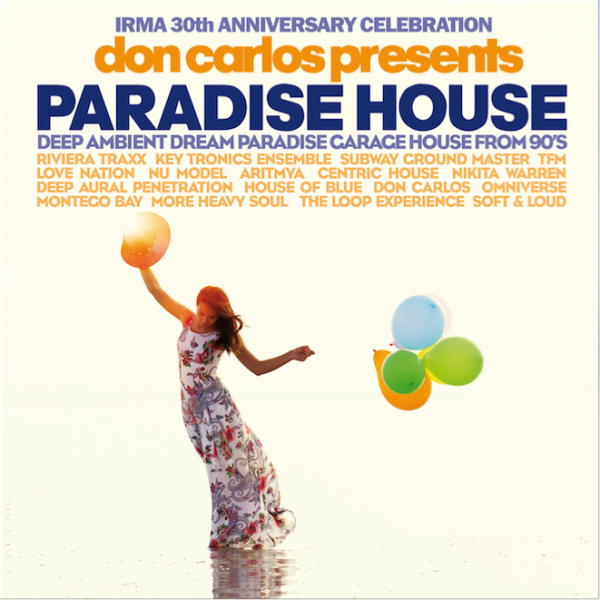 Avevamo già parlato della PARADISE HOUSE nel consigliare l'ascolto dei 3 volumi della serie "Welcome to Paradise – Italian Dream House 1989-93" compilati da Young Marco e anche della musica house prodotta dalla Irma Records. Oggi torniamo a consigliare 22 ulteriori perle italiane dalle sonorità particolarmente soffici e ambientali contenute in "Paradise House (Deep Ambient Dream Paradise Garage House From 90's)" riscoperte nel trentennale della Irma Records da Don Carlos, un grande protagonista di questa scena.
All'interno di questa raccolta spiccano due tracce dalla leggendaria serie Riviera Traxxx (tracks 1, 12) e un paio di chicche di Francesco "Kekko" Montefiori Cocktail (track 2), anche insieme a Francesco Farias dei Jestofunk (track 21), ma soprattutto 4 tracce di Don Carlos in grado di rendere molto bene l'idea del suo stile di Paradise House nella prima metà degli anni '90 (tracks 13,15,16,17)
Come abbiamo già avuto modo di dire la Irma Records dalla fine degli anni '80 ha saputo catturare dalla scena e portare su disco la tendenza house italiana dei clubs underground tra Bologna e la Riviera. Nelle tracce di questo album troviamo molto del sound di questi djs, come Ricky Montanari in coppia con Claudio "Moz-Art" Rispoli (track 14) o con Davide Ruberto, un personaggio centrale dell'etichetta in quegli anni (track 7), Master Freez con Claudio "Moz-Art Rispoli" e TJ Sanders TFM (track 22), o gli Outphase di Angelino Albanese, sempre con Claudio "Moz-Art" Rispoli , produttore di punta della label (track 10), oltre ad uno dei grandi classici del catalogo Irma, prodotto da Christian Hornbostel di Italia Network (la radio che diffondeva il suono underground di cui ti diamo un assaggio dal 1995) con Paolo Bisiach e Mauro Ferrucci (track 8) e un progetto per la filiale americana della Irma Records realizzato da King Britt dei Silk 130 (track 9)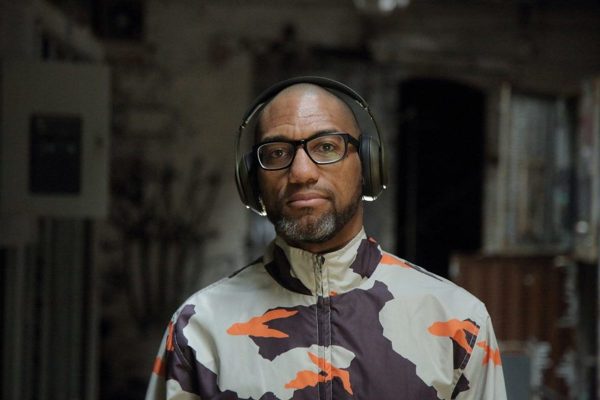 Tra gli artisti e produttori inclusi troviamo anche i nomi d'arte di Subway Ground Master, Love Nation, Nu Model, Aritmya, House Of Blue, More Heavy Soul e The Loop Experience.
TRACKLIST:
cd1:
1. riviera traxx – you better believe.
2. key tronics ensemble – move (salty mix).
3. subway ground master – bond street.
4. love nation – lifetime.
5. nu model – deepstraction.
6. aritmya – parabolic (ipnotic version).
7. centric house – alright alright (daydream mix.
8. nikita warren i need you (flute mix).
9. deep aural penetration – thoughts of summer love (the vagabond mix).
10. outphase presents sophie jane – …with you.
11. house of blue – oblique (deep blue dub).
cd2:
1. riviera traxx – parfume 1.
2. don carlos – paranoia.
3. omniverse – venere.
4. montego bay – magic (don carlos jazzy mix).
5. sotterranea – ground 2 (subsonics & don carlos trip).
6. don carlos – play it again (paradise mix).
7. more heavy soul – load in total darkness (irregular dub).
8. the loop experience – no more i (club mix).
9. deep aural penetration – let your body be free (club xero mix).
10. soft & loud music enterprise – find a groove (club mix).
11. tfm – out of bounds (the final mix)