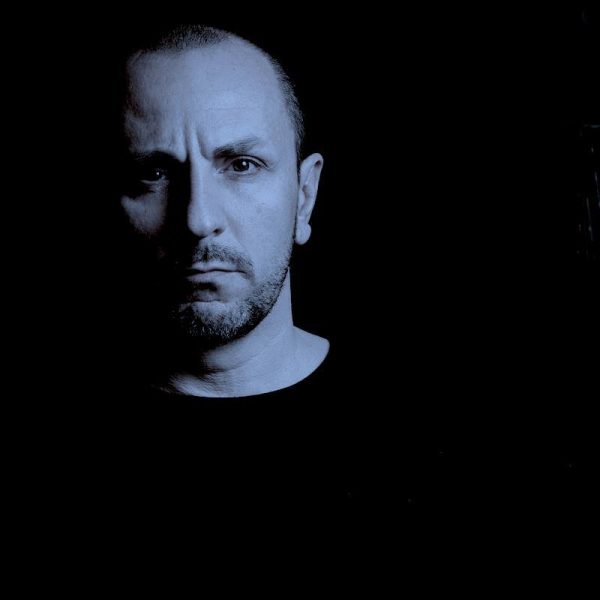 Cisky è il nome d'arte del dj parmigiano Francesco Mantovani, da oltre 20 anni dedito 100% all'House Music, molti lo conoscono per averlo ascoltato alla consolle di locali come Cenerentola, Folies de Pigalle, Cocoricò, Egizia ed Epsylon (qui insieme a Stefano Gambarelli e Benny Benassi), ma Cisky è anche un interessante produttore di musica House che ha iniziato questa carriera all' inizio degli anni 90 e proprio al riascolto delle sue produzioni di quel periodo è dedicata questa puntata di KICK THE DISCOLO.
Come abbiamo avuto già modo di dire in questa rubrica, era normale che, nei primi anni '90,  i djs meno legati alle esigenze della musica più commerciale, sperimentassero indifferentemente sia House che Techno (ma anche Soul e Rap all' occorrenza) e così l'esordio discografico di Cisky, che avviene alla fine del 1991, è all' insegna di una traccia sviluppata insieme a Stefano Cundari in 4 versioni destinata ai dancefloor più Techno, dove ottiene i primi sensibili apprezzamenti.
Nel giro di un paio di mesi è già pronto il secondo singolo di Cisky per la stessa etichetta, sempre sullo stile Techno-house del precedente,  il disco piace nei clubs e così ottiene una licenza per la Flying records in UK.
Nel 1993, grazie anche alle serate nei clubs, lo stile di Cisky si sviluppa e si definisce, come possiamo apprezzare nelle due versioni Club e Dub confezionate per un'uscita promozionale realizzata e cantata da Manuel Asti, legata a un negozio di dischi import in attività in quegli anni.
La collaborazione di Cisky con Manuel Asti prosegue e sforna nel 1994 il singolo decisamente ipnotico e molto ritmato, piccolo classico dell'underground italiano intitolato "The Party" sull'etichetta Who's the selecta, cioè il brand House-Underground della Wicked and Wild, l'etichetta di Fabio Carniel del Disco Inn di Modena.
Il disco è suonatissimo nei migliori clubs e finisce nelle playlist dei djs che contano e ne vengono prodotti anche nuovi remix per un'uscita americana della Dig-it Usa su doppio 12".
Lo stile ipnotico e ritmato alla "The party" che ha fatto conoscere Cisky nel mondo, torna sui giradischi all' inizio dell' anno successivo (1995) con un singolo prodotto insieme a Marco Rizzi e Ricky Romanini per la Farm records: Patty loves N.Y. "Come to me"
Sempre nel 1995 la Who's the selecta programma l'uscita del follow-up del fortunato "The party", per realizzarlo questa volta, osando uno stile più deep e più scuro, Cisky inaugura un'altra fortunata collaborazione con Fabrizio Ferrari, che aveva precedentemente lavorato insieme ai Black Box e il risultato è questo "The voice".
Sempre nel 1995, Cisky continua la collaborazione con Manuel Asti inaugurando l'etichetta Asterisk per il gruppo Conte Max, di cui Asti è divenuto titolare. Il primo singolo pubblicato è "The universe" una traccia misteriosa e potente sullo stile di David Morales.
Sulla Asterix torna con ottimo riscontro nei clubs anche il Disco groove di Patty loves N.Y, questa volta con "Release me"
Si chiude così il 1995 e con lui la prima parte di questo speciale Kick The Discolo dedicato a Dj Cisky. Restate sintonizzati la seconda parte è in arrivo a breve!