COLLINA PRES. TUMBE – THE REMIXES (2022)
Il classico italo-house "Tumbe", uscito 30 anni, prende nuova vita sempre sulla super Irma Records riproposta con nuovi remix, freschi e coraggiosi che fanno da ponte tra generazioni. Cesare Collina aka Tito Valdez e il boss Umbi Damiani fanno squadra e per la versione "the Big nowhere" incredibilmente tropical e da sudare al tramonto; poi riviera hero Ricky Montanari con un remix 6.am , LTJ con il suo never end groove e per finire Hill paradise mix da far invidia a più
"poser" dance addicted che fanno km per poi tornare a sentire la qualità dietro casa. Le copie volano via, e lo credo!
---
Bottin Featuring Lucio Dalla – Lunedì Cinema
Ancora complimento a "Manu" e a tutta la crew di Archeo per questo ottimo progetto che vede una rivisitazione del classico di Lucio Dalla da parte di Bottin, Leo Mas e Fabrice rispettivamente con versioni molto accattivanti, interessanti e che guardano al futuro. Se avete tempo leggetevi anche la storia dell'incontro tra Lucio Dalla e Bottin.
---
NEW BOOTS AND PANTIES!! è il primo album da solista del cantautore britannico Ian Dury,
pubblicato dall'etichetta discografica Stiff il 30 settembre 1977. I primi tre brani di ciascun lato del disco sono composti dall'interprete insieme a Chaz Jankel, mentre i rimanenti sono firmati da Dury e Steve Nugent. Il titolo del disco deriva dall'abitudine del cantante ad acquistare abiti di seconda mano, e fa riferimento agli unici indumenti per i quali faceva un'eccezione: gli stivali e la biancheria intima.
Dall'album viene tratto il singolo Sweet Gene Vincent
---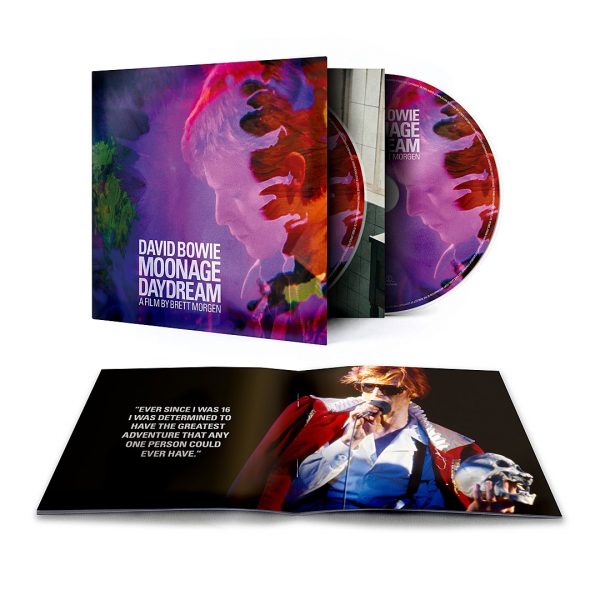 DAVID BOWIE – MOONAGE DAYDREAM LP
Al cinema lo scorso settembre, MOONAGE DAYDREAM mette sotto i riflettori la vita e la genialità di David Bowie, uno degli artisti più prolifici ed influenti del nostro tempo. Raccontato tramite sublimi, caleidoscopici, filmati inediti, performance e musiche, la sensoriale odissea cinematografica di Brett Morgen (The Kid Stays in the Picture, Kurt Cobain: Montage of Heck, Jane) esplora il viaggio creativo, musicale e spirituale di David Bowie. Il film è guidato dalla narrazione di David Bowie stesso ed è il primo film ufficialmente approvato dall'artista. L'album che accompagna MOONAGE DAYDREAM contiene i brani della lunga carriera di David Bowie ed include inoltre materiale inedito, mix unici creati per il film e per questa pubblicazione insieme al dialogo di Bowie stesso. Gli highlights includono un inedito medley live di 'The Jean Genie / Love Me Do / The Jean Genie' registrato live al concerto finale di Ziggy Stardust al Hammersmith Odeon nel 1973, con Jeff Beck
alla chitarra. Altre rarità includono una prima versione di 'Quicksand' di Hunky Dory e una versione precedentemente inedita di "Rock 'n' Roll With Me" dal leggendario 'Soul Tour' del 1974
---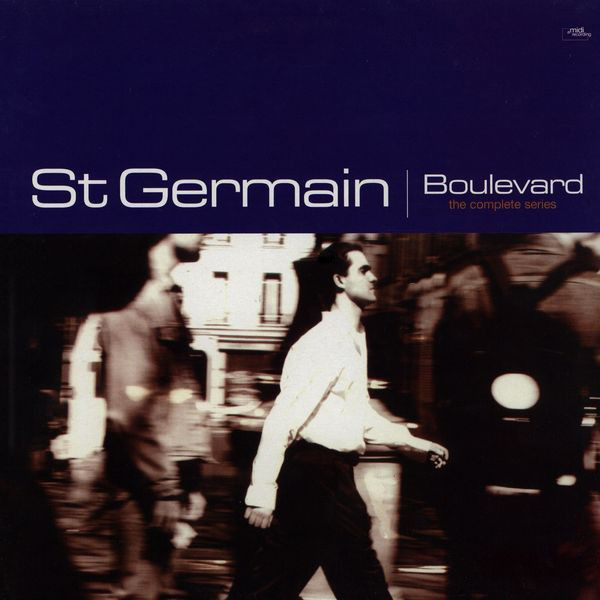 St Germain – Boulevard (The Complete Series)
Rientrato tra gli scaffali questa serie molto completa di St. Germain – Boulevard. Sicuramente una corner-stone della musica elettronica, che incontra l'acid jazz.
---
Flexi presenta "Musica Solida" (a cura di Lorenzo e Simone)
Uno spazio di condivisione musicale senza filtro. Novità, chicche e spunti provenienti dagli scaffali del negozio ma anche dagli ascolti che nonostante tutto non si sono mai fermati.
Entra nello store on line di FLEXI > https://www.flexidischi.com/