BLUE NOTE RE:IMAGINED 2
Un omaggio ai classici della grande ed iconica etichetta BLUE NOTE da parte di un'impressionante lista di giovani artisti contemporanei della scena jazz, soul e R&B, che con il massimo rispetto per gli autori e i brani originali hanno reinventato il tutto secondo la loro personale, personalissima prospettiva. E così abbiamo il meglio della scena UK jazz, soul e R&B alle prese con il repertorio dei grandi musicisti che hanno fatto decenni di storia dell'etichetta blu.
CRATERE CENTRALE
Freschissimo progetto che ha le sue radici nel sud – italia ma che si allarga al mondo anche grazie all'etichetta Roots Underground che sempre più si afferma nel panorama. Dario Aiello, Andrea Normanno, Daniele Salamone e Cristiano Giardini fondano le loro qualità di musicisti per un lavoro discografico veramente pregievole. Nu-Jazz, Broken Beat, House, Nu Disco e un sacco di altri ritmi dentro questo fantastico progetto tutto italiano.
---
ALEXANDER ROBOTNIK Ce N'est Q'un Début (RP)
Maurizio Dami, grande visionario e avanguardista musicale italiano, rilascia questo album nel 1984 originariamente con l'etichetta Materiali Sonori. Problems d'Amour è considerata una traccia cult per l'italo disco / wave dei tempi e ancora oggi.
---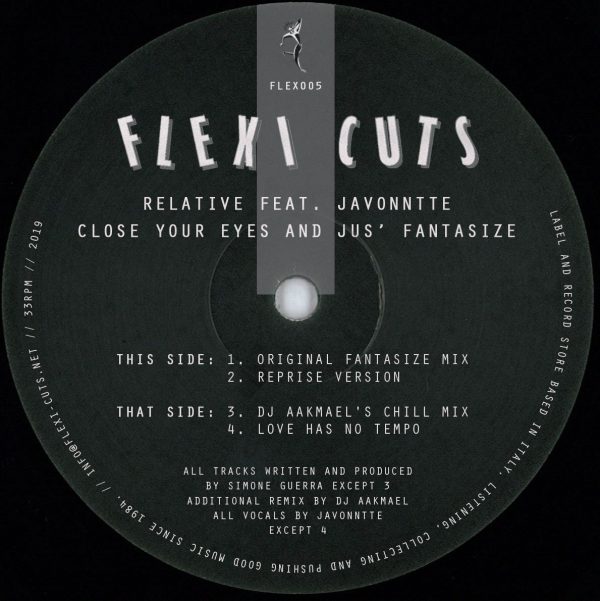 RELATIVE feat. Javontte – CLOSE YOUR EYES EP
Nonostante abbia quasi 4 anni, questo disco è ancora molto fresco. Prodotto da Simone Guerra – owner di Flexi – con il suo aka Relative, con un feat. Vocale di Javonntte, artista incredibile da Detroit. Dentro trovate una super classica Original Juno 106 mix, un fantastico remix di DJ Aakmel, una reprise stra-suonabile e una perla sul B2 dal titolo Love Has No Tempo.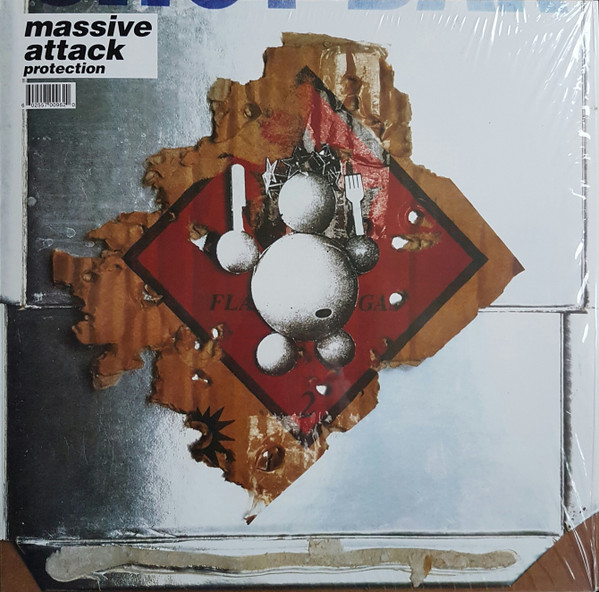 Massive Attack – Protection (1994)
Come in molti altri album del gruppo, anche in Protection la musica sfugge spesso a una classificazione per categoria, spaziando dall'R&B (come nella title track e in Sly) al rap di Karmacoma e Eurochild, passando per il synth pop-reggae di Spying Glass, fino a strumentali che richiamano sonorità classiche (Heat Miser, Weather Storm). In particolare, il disco si caratterizza per un massiccio uso di strumenti a corde (o di sintetizzatori atti a riprodurli) come non si era mai visto nelle precedenti produzioni del gruppo, salvo eccezioni come il brano Unfinished Sympathy, incluso in Blue Lines.
Chick Corea – The Montreux Years
Lalbum è una collezione delle sue performance eseguite durante il Montreux Jazz Festival. Armando Anthony Corea, detto Chick è stato un compositore, pianista e tastierista statunitense, noto soprattutto per le sue produzioni jazz e jazz fusion negli anni settanta e ottanta. Vincitore di ben 27 Grammy Award, Chick Corea è oggi ritenuto uno dei maggiori pianisti jazz,
capace di adottare con gli anni uno stile molto personale di suonare il pianoforte, influenzato da musicisti come Domenico Scarlatti, Maurice Ravel ed il folclore popolare spagnolo. Oltre ad essere uno dei più influenti e famosi tastieristi fusion, era considerato uno dei più virtuosi utilizzatori di tastiere elettroniche, in special modo il Fender Rhodes, da lui sperimentato per la prima volta durante il periodo con Miles Davis. In tutta la sua vita artistica il suo modo di suonare il pianoforte è stato molto influenzato dal suo passato "elettrico" con il grande trombettista.
01 Fingerprints Live – Montreux Jazz Festival 2001
02 Bud Powell Live – Montreux Jazz Festival 2010
03 Quartet No 2 Pt 1 Live – Montreux Jazz Festival 1988
04 Interlude Live – Montreux Jazz Festival 2004
05 Who'S Inside The Piano Live – Montreux Jazz Festival 1993
06 Dignity Live – Montreux Jazz Festival 2001
07 America Continents Pt 4 Live – Montreux Jazz Festival 2006
08 New Waltz Live – Montreux Jazz Festival 1993
---
Flexi presenta "Musica Solida" (a cura di Lorenzo e Simone)
Uno spazio di condivisione musicale senza filtro. Novità, chicche e spunti provenienti dagli scaffali del negozio ma anche dagli ascolti che nonostante tutto non si sono mai fermati.
Entra nello store on line di FLEXI > https://www.flexidischi.com/