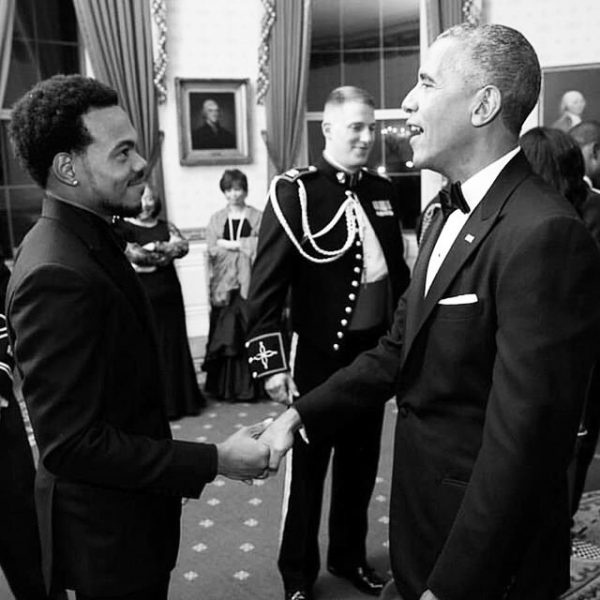 Sai come vanno le cose in USA, se Swarzy dalla palestra è finito al cinema e poi a Governatore, oppure Regan da cowboy sul grande schermo a Presidente… o l'ultimo fenomeno Trump. La buttiamo li come provocazione: e se Chance diventasse sindaco di Chicago ? Oggi ci siamo svegliati con la notizia che Chancellor Bennet e suo padre Ken sono stati nominati membri del consiglio di fondazione del Museo di Storia Afroamericana DuSable di Chicago. Può sembrare poco, ma in america questi riconoscimenti fanno più curriculum che altrove, aggiungi a questa una sequenza di avvenimenti che hanno messo sempre Chance in prima linea per la sua città, vediamo di ricpercorrere brevemente quello che è accaduto in un paio di anni.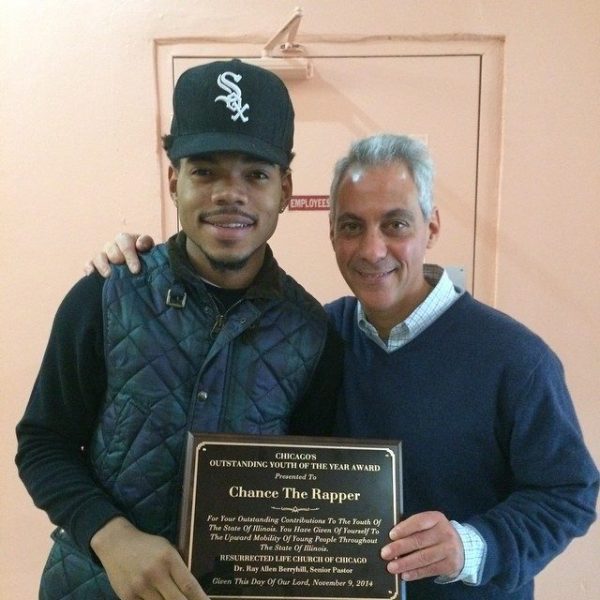 Nel 2015 dal sindaco Rahm Emanuel gli era stato riconosciuto l' "Outstanding Youth of the Year Award" per il suo impegno costante nel supportare, soprattutto durante l'inverno estremamente rigido della Windy City, tutti i senza tetto con beni di prima necessità. Secondo il Chicago Coalition for the Homeless, più di 125.000 abitanti erano senza dimora nell'anno 2014, dati impressionanti che hanno smosso la coscienza del rapper donando per il periodo natalizio dell'anno successivo ben $ 60.000 e 1.000 cappotti che si trasformavano in sacchi a pelo, chiamati EMPWR coat.
Ma non è stato un semplice acquisto intendiamoci, Chancellor ha fatto di più, ha trovato il modo di fare imparare un lavoro a tante donne disoccupate, madri senza un reddito per accudire i figli, il progetto infatti prevedeva l'insegnamento della professione di sarta, quei giubbotti furono messi insieme da quelle donne alla fine di un corso che ha portato soldi nelle loro tasche dopo giorni di lavoro, ma soprattutto una qualifica. Già nel 2014 con il padre, che è consigliere di Obama fin dagli anni precedenti alla Casa Bianca, si era fatto notare per la campagna #SaveChicago per una diminuzione delle armi e dei morti in città. Furono giusto 42 ore, poi qualcuno non riuscì a tenere a freno il grilletto, in una città dove l'80% delle sparatorie e omicidi sono compiuti da gente di colore, spesso ragazzini cresciuti con una pistola in mano.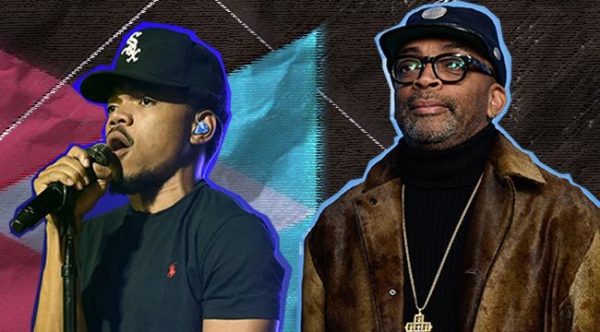 Sempre sul tema ci fu la polemica con Spike Lee quando il maestro uscì con il film Chi-Raq, come ormai sapete così viene chiamato il South della città, zona dove non possono entrare turisti, dove la polizia è in guerra, dove appunto sono morte più persone che in Iraq ai tempi della farsa. Le bande rivali ne fanno un territorio di battaglia che però Chance The Rapper non voleva enfatizzare, tanto più se fatto da un newyorkese come Lee che portava in modo discutibile sul grande schermo un fatto doloroso che in città distruggeva famiglie intere. Nel frattempo il rapper preferiva intervenire sul campo, con il fratello in quel periodo donò $ 100.000 per nuove tecnologie nelle scuole dei quartieri più problematici. Oltre a questo ogni estate Chance organizza il Chicago Teens in the Park Festival, riuscendo a portare sul palco gratuitamente ospiti anche come Kendrick Lamar. C'è poi la parte più leggera ma di rappresentanza, ad esempio quando Chancellor è andato ad inaugurare la stagione dei White Sox di cui è veramente tanto tifoso, dove il Guaranteed Rate Field fa, se così vogliamo dire, da ultimo baluardo tra la città di tutti e quella delle bande. Poi ci sono le vicende più recenti come quella da cui siamo partiti con il nostro post, oppure quando padre e figlio sono stati invitati alla Casa Bianca poco più di un mese fa, per le medaglie conferite da Obama per le Presidential Medal of Freedom.
E se Chancellor Bennet aka Chance The Rapper un domani diventasse sindaco di Chicago ?