Amsterdam Dance Event 2016 è molto di più di quello che leggerete sotto, è una tempesta di musica che si scatena sotto ogni forma sulla capitale olandese. Incontri, showcase, laboratori e tanto altro, ma soprattutto serate sparse in ogni angolo della città. Proprio per questo dopo il salto troverete una lista di eventi che sono stati selezionati oltre che per la qualità della musica anche per il club o teatri  o semplici bar che sono (per tutto l'anno) il motore della nightlife di Amsterdam… e qualcosa è già sold out ovviamente.
---
MERCOLEDI' 19 OTTOBRE
C'è un infinità di eventi nei cinque giorni dell' ADE 2016, il Festival inizierà il 19 e troviamo subito qualcosa da consigliarvi: "25 Years of Soma" al Wolf Atelier, tra gli altri ci sarà 2000 and One a mettere i dischi. Il Gashouder la stessa sera presenta "Figure Night" con Rodhad, Octave One, Blawan insieme a Len Faki e altri ancora. Ma come sempre sarai costretto a scegliere, a meno che la selezione non venga fatta già dall'esaurimento posti, potrebbe essere il caso del De School con questa coppia di nomi: Floating Points e Four Tet. Sempre di Mercoledì 19 (si, siamo ancora al primo giorno) al Chicago Social ci sono leon Vynehall e Gerd Janson.
Gashouder
---
GIOVEDI' 20
Giovedì 20 devi andare a sentire Skepta al Melkweg e quando finisce voli al Scheepsbouwloods che ci sono Jennifer Cardini, Maceo Plex, Kink, Rebolledo, Modeselektor, Stephan Bodzin …c'è di mezzo il DGTL. Al Disco Dolly i Soul Clap presentano il loro disco, l'Undercurrent invece ospita Ben Ufo, Hunee, Prosumer e il Dimension Soundsystem… quindihai capito chi spinge la serata. Il secret party chiamato Shelter si prende invece i pesi massimi della serata: Jackmaster, Moodymann e Tom Trago a fare gli onori di casa (la stessa sera sarà per Aus Records Showcase insieme a Will Saul, Boddika, Mattew Dear e altri della label allo Stanisvlaski)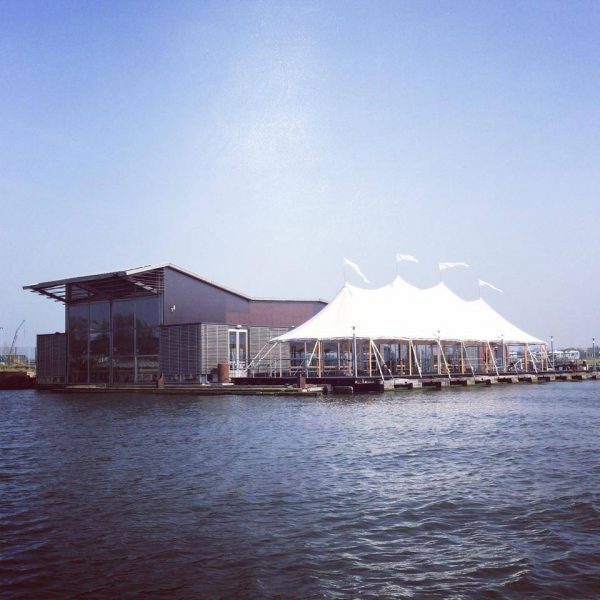 Undercurrent
---
VENERDI' 21
Dj Mag chiama Claude VonStroke dalle 19 al Nova, ancora all'Undercurrent due nomi che vanno ascoltati dal vivo almeno una volta: Midland e Palms Trax. Absolut non poteva mancare alla manifestazione, come al solito lo sponsor fa le cose in grande: Floating Points, Four Tet e Pantha Du Prinnce. Al Paradiso, che fino ad ora non avevamo ancora citato, il venerdì sera ci saranno Tiga, The Martinez Brothers e Paranoid London. Il Disco Dolly gioca il jolly e chiama Nightmare On Wax, la Defcted all'Air presenta Crookers, Riva Starr, Todd Terry all' Air.
Paradiso
---
SABATO 22
Al Marktkantine dalle 18:30 Francesco Tristano e Derrick May, al Melkweg alle 20:00 con Laurie Anderson e poi c'è ancora il DGTL che insieme a Kompakt al Scheepsbouwloods dalle 22:00 presenta: Ame, Michael Mayer, Agoria, Kolsch e Laurent Garnier. Per cambiare locale potete scegliere la serata del Claire con Mattew Herbert, Detroit Swindle, Nebraska e Honey Soundsystem , mentre finiti i live di May e Tristano il Marktkantine vede impegnati Marvin & Guy, John Talabot, Marc Pinol, Axel Boman nella serata dedicata alla Hivern Discs.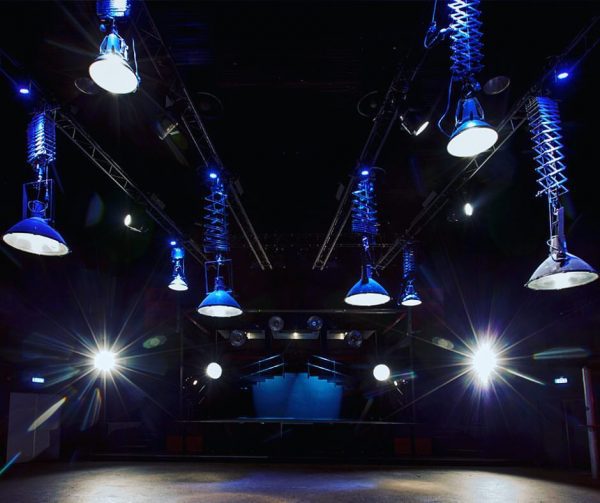 Marktkantine
---
DOMENICA 23
Sei ancora in piedi ? Prendi un taxi ovunque tu sia e vai all'after dove suona Marcellus Pittman, Joy Orbison e Maurice Fulton …al Claire. Vai a letto qualche ora o finisci le droghe… alle 22 al Radion c'è Theo Parrish.
---
Sono consigli, tutto il programma è qui …così scopri dove suona Richie Hawtin.