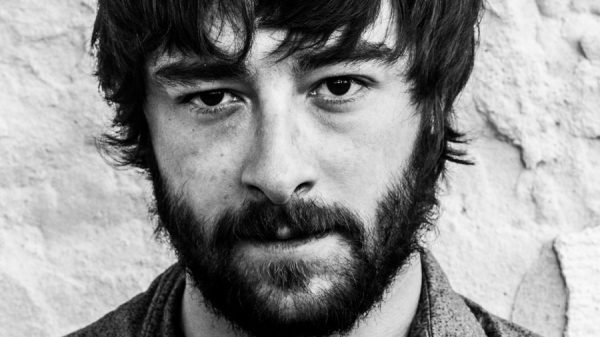 Simone Zampieri è in arrivo a Rock The Baita 2016, non si poteva perdere l'occasione di sottoporlo alle nostre cinque domande. Il disco "Memorandum" dello scorso anno è chiaramente folk con qualche sconfinamento nel pop, realizzato a Berlino in pochi giorni di registrazione e senza paura di giudizi del pubblico quindi senza compromessi. Ballate acustiche che arrivano a colpire l'ascoltatore e che dal vivo emozionano, dopo parecchie date in un tour tra Italia ed Europa sabato conosceremo meglio The Leading Guy e la sua chitarra.
---
Partiamo dal fondo o dall'inizio, esordio a Bologna in Cantina Bentivoglio (noi di Rock The Baita ci siamo innamorati) Ci siamo persi qualcosa?
Per me questo è stato un anno intenso e bellissimo. Il tour italiano e` andato benissimo e le esperienze all'estero lasciano ben promettere per il futuro. Ho avuto inoltre l`onore di poter aprire concerti importanti come quello di Zagabria per lo show evento dei 2cellos davanti a 50 000 persone e suonare nuovamente con Jack Savoretti con cui ho un enorme feeling umano e musicale. Ci sono stati molti cambiamenti nella mia vita e ci sto facendo i conti giorno dopo giorno.
Chitarra acustica nel 2016 (da due anni il revival dei chitarroni è all'ordine del giorno), sulle orme di Dylan e Tallest Man On Heart, volutamente in controtendenza?
In passato ho avuto una band (Busy Family) con cui abbiamo registrato un disco di cui vado ancora fiero. So cosa si prova a condividere il palco con dei compagni di viaggio ma per me ora c'è bisogno di solitudine. Sono in una fase della vita in cui esprimo emozioni troppo personali per riuscire a condividerle con successo. Ho bisogno dei miei tempi sia sul palco che nella vita. Recentemente ho fatto un paio di concerti molto intensi insieme ad una band ma e` stato un esperimento più che una fuga da quello che e` TLG oggi. Non escludo che in futuro le cose potrebbero cambiare,ma non ora mentre scrivo.
Stai già lavorando ai nuovi pezzi, ci saranno novità? Qualche succosa collaborazione in vista? Ci sarà una svolta elettrica alla Zimmerman?
Ti confermo che sto scrivendo e questo per me e` già qualcosa di positivo. Non nascondo che Memorandum mi ha assorbito moltissimo e mi stavo chiedendo se forse non avessi detto tutto con questo disco. Recentemente ho goduto di qualche giorno libero e come mi capita quando scrivo e` scattato quel qualcosa che mi fa chiudere in casa una settimana con la chitarra a portata di mano. Per me i dischi nascono da sempre cosi, di getto, e vivere in tour probabilmente non mi permetteva altre modo di esprimermi se non quello live. Sta nascendo un disco diverso ma coerente con il mio modo di vedere la musica. Non credo ci sarà una svolta elettrica ma ho imparato a non promettere nulla che non posso mantenere.
Siamo curiosi, un musicista/band che hai conosciuto in questi mesi di tour su cui puntare per il 2017, che ti è piaciuto particolarmente?
Ti faccio due nomi da nord a Sud. Un nome e` quello della giovane cantautrice triestina Fiore. Non mi era ancora capitato di sentire una cantautrice nemmeno maggiorenne raggiungere picchi di intensità cosi alti. l`altro e` un nome pugliese ed e` quello di Giuseppe Liuzzi. Canta in italiano e credo che dopo molti prodotti "che ricordano cose che ricordano cose" possano esserci i presupposti per un espressione onesta. Ha aperto un mio concerto in Puglia e l ho trovato unico e questa e` una cosa meravigliosa di questi tempi.
La Classica: 5 titoli che ti hanno cambiato per sempre, che continuano a ispirare la tua musica?
– Vision of Johanna, Bob Dylan
– You were right, Badly Drawn Boy
– Set the tigers free, Villagers
– Canzone delle osterie di fuori porta, Guccini
– Poor places, Wilco