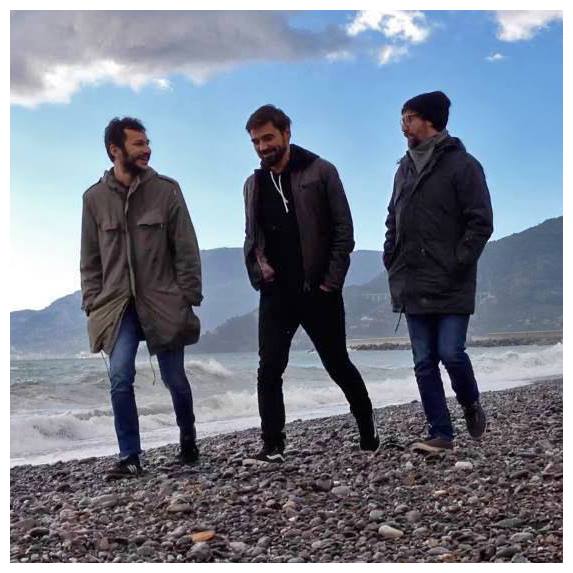 I Labradors sono un trio power pop da ascoltare a tutto volume che ti fanno venire in mente i Weezer, la freschezza che sprigionano dal vivo non poteva che meritare una serata come quella di Rock The Baita, il 27 Agosto 2016 …lo so è lontano e di questo avremo modo di parlarne nei prossimi mesi. Intanto per conoscere meglio gli ospiti di questa edizione abbiamo cominciato con le interviste alle band (spizzati quelle a Altre di B e Afterwards dell'anno scorso), quindi ecco di seguito il contributo dei Labrador che un paio di mesi fa' hanno piazzato con la collaborazione di To Lose La Track, Il Verso del Cinghiale, Flying Kids Records e Audioglobe un bel disco come "The Great Maybe".
---
Quanto un gruppo dalla melodie inarrivabili e dal gusto "chitarre prima di tutto" come i Teenage Fanclub vi ha influenzato? Tracce di "Grand Prix" nel vostro ultimo lavoro, e noi appassionati "glasvegiani" non possiamo che goderne… (Glasvegiani è l'epiteto per definire gli abitanti di Glasgow da parte di Irvine Welsh)
Devo dire che ci fa un sacco piacere che si inizi ad individuare una delle nostre influenze più forti, ovvero i Teenage Fanclub: gruppo che amiamo da sempre e che sicuramente è più nel nostro DNA rispetto ai Foo Fighters, altro gruppo a cui da sempre ci accostano. Comunque c'è chi è riuscito a vedere in noi roba degli Smash Mouth o Sugar Ray e Blink 182: lo trovo avvilente, in Italia c'è chi appena sente delle chitarre aggressive e un po' di melodia pensa subito allo sputtanamento. Per noi il guitar pop è una faccenda seria.
Come stanno andando i live? Avete avuto un ottimo feed da parte di tanti addetti ai lavori, ma vogliamo sapere qual è la risposta del pubblico davanti a un vostro show.
Siamo molto contenti di portare in giro questo disco, disco che sentiamo più "nostro" rispetto alle uscite precedenti e pare che chi l'ha sentito se ne sia accorto. Il live è un'altra cosa, spingiamo sull'acceleratore e non lasciamo spazio tra un pezzo è l'altro. Sul palco viene fuori la nostra anima punk.
In generale cosa ne pensate di questa imponente proposta di suoni anni novanta?Hanno come al solito fiutato l'affare? C'è davvero un revival? I festival sono pieni di proposte ispirate a quegli anni, gruppi come Drenge, Beach Slang, Yung ne sono testimonianza attiva e di qualità.
Sinceramente non credo nei revival, per quanto ci riguarda siamo cresciuti in quegli anni quindi quelle sonorità fanno parte di noi. Nel momento in cui si fondano le basi di un progetto musicale è normale che si delineino le caratteristiche, e forse ora più che in passato sembra più facile sterzare su quel sound anni 90, non nego che un po' di moda ci sia in tutto questo. Ci sono un sacco di gruppi fighi che scelgono questa strada, il primo che mi salta in mente sono i Chumped, ora purtroppo sciolti. L'importante è cercare di non scimmiottare.
La domanda che poniamo a tutti i gruppi transitati per il blog… Isola deserta, quali i 5 titoli che i Labradors non lascerebbero mai a casa?
The Replacements "Let It Be"
Weezer "Blue Album"
Big Star "Radio City"
Todd Rundgren "Something/Anything?"
Beatles "Revolver"
Siete seguiti da una prestigiosa etichetta come To Lose La Track, doveste puntare su una band del rooster? Vogliamo un vostro consiglio…
L'incontro con Benni per noi è stato una manna dal cielo, sono tantissimi i gruppi e i dischi fantastici che ha fatto uscire. I nostri preferiti sono i Riviera e i Dags!, questi ultimi hanno appena fatto un disco incredibile.
---