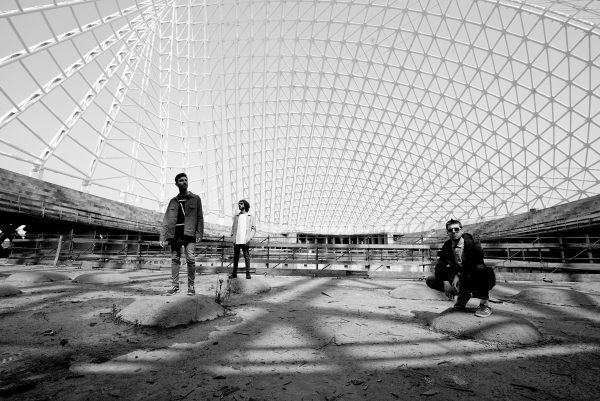 Nel giorno della release di "Place To Be" abbiamo qualche notizia in più riguardo al progetto del trio tutto italiano. Dalle interminabili jam session in studio i Figùra realizzano 11 tracce che tra neo soul, jazz e beat elettronici fanno la gioia degli amanti della black music. La stessa cura è stata usata per le collaborazioni: Maro, giovane songwriter portoghese, da Detroit gli Yancey Boys di Illa J (fratello di J Dilla) e Frank Nitt che sono di casa in Delicious Vinyl, Melodiesinfonie producer per la label losangelina Soulection, ma anche eccellenze tricolore con Ainè, Concerto, Throwback e Shona. Qui Francesco Lo Giudice aka Alsogood, Emanuele Triglia e Alessandro  Pollio  accontentano la nostra curiosità e noi li ringraziamo per avere scritto un album come "Place To Be".
Il vinile 140g trasparente in edizione limitata da 300 copie è disponibile in pre order.
L'album esce oggi 1 Giugno via Inch Per Second
---
Partiamo dalle persone, da voi. Chi siete, come vi siete approcciati alla musica e come vi siete conosciuti finendo per essere i Figùra.
Siamo tre musicisti con background differenti ma con una matrice in comune, quella dei beats e della produzione musicale. Emanuele e Francesco sono vecchi amici della stessa città e tra una produzione e l'altra si finisce a parlare di Alessandro e delle sue melodie. Il gioco inizia qui…
Ah ecco, il nome …da cosa deriva l'idea di chiamarvi Figùra.
L'idea del nome è stata frutto di un lungo travaglio. Necessitavamo di un nome corto, italiano, ma che poteva essere funzionale anche nel panorama internazionale. Ovviamente la scelta del nome ricade anche sul concept dell'album, un viaggio fatto di visioni, scelte e suoni intimi e personali.
Nell'album avete fatto il pieno di ospiti. Raccontateci come sono nate richieste e collaborazioni.
Le collaborazioni sono nate in maniera spontanea e sono frutto di una stima reciproca tra noi e gli ospiti. Sentivamo la necessità di avere artisti super skillati e che rispecchiavano a pieno le nostre influenze musicali, che sono tante. Per questo puoi trovarci dentro i Concerto come appunto gli Yancey Boys o Ainé. Un altalena tra House, Jazz, Hip Hop . Il tutto condito da un mood chill ed introspettivo.
Quando potremo assistere ad un live dei Figùra ? Avete qualcosa in mente a riguardo ?
A Gennaio abbiamo realizzato un bellissimo party in via ufficiosa all'Alcazar Live (Roma). Presentiamo ufficialmente il disco il 29 Giugno alla Santeria Social Club di Milano . Vi aspettiamo lì ! Per le prossime date basta tenersi aggiornati sui nostri spazi social.
Quell'artista/produttore che ascoltate da tempo e che avete come mentore. Quello che vi ha portato a produrre certe sonorità ed è un po' anche dentro al vostro album.
Francesco : Madlib
Emanuele : J Dilla
Alessandro : Kaytranada