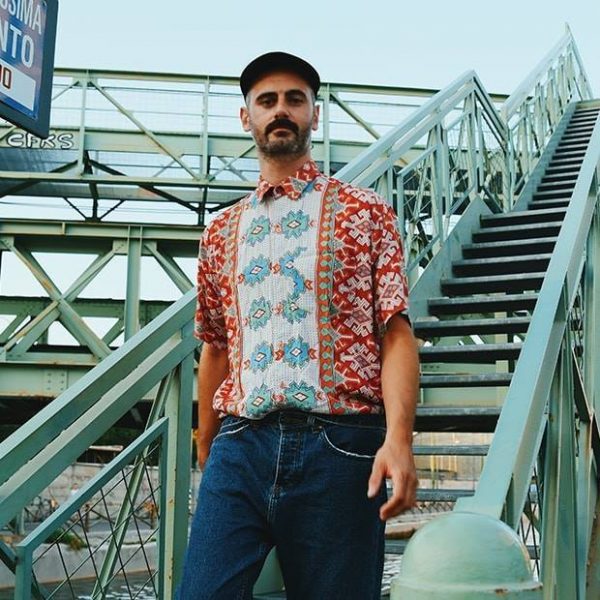 Cantautore immerso nel contemporaneo con il pensiero e con i suoni, capace di strappare l'attenzione con i testi delle canzoni, con i live in acustico e con la band, insomma capace di fare il suo mestiere: scrivere canzoni e stare sul palco. Bonetti dal primo lavoro "Camper" a "Dopo la guerra" continua a scrivere di cose che succedono,  testi che hanno a che fare con quello che la vita gli ha messo davanti, dalla fine di una relazione, al lavoro e gli affetti familiari. Tutto questo l'ha portato a maturare e lo si percepisce anche nelle risposte: BPM Concerti come "nuova casa", i giudizi su quello che si ascolta in giro che si scontra con i suoi ascolti e i riferimenti musicali a lui più vicini… senza però alzare muri sui generi. Tutto scorre nell'intervista mentre ascolti le tracce dell'ultimo album.
---
"…Correreeeeee, ma correre forteee…" (dalla seconda e bellissima traccia del disco Dopo la guerra) è quello che ci dobbiamo aspettare dal Bonetti? Qualcosa bolle in pentola ora? Prossime scadenze importanti?
La pentola è sul fuoco! Intanto è cominciata da poco la collaborazione con BPM Concerti che quest'autunno mi porterà in giro per l'Italia con nuove date del tour. E poi ci sono due cose molto belle in ballo, ma per ora non posso ancora dirvi nulla. Oh, ma sono belle davvero, eh!
Dalla tua scrittura e da tuoi arrangiamenti azzeccatissimi emerge una passione sfrenata per la melodia, quali inserti melodici ti hanno folgorato sulla via di Damasco in passato? Dacci tre indizi (al momento sto ascoltando la struggente delicatezza di E' guerra, sempre dall'ultimo disco).
Ti ringrazio per l'azzeccatissimi, aggettivo che condivido con immenso piacere con Fabio Grande che ha prodotto il disco. È vero, le melodie sono una mia grande passione, esplosa – credo – con il mio amore per il beat italiano e, più in generale, per la musica di quegli anni. Tre indizi sono: The Rokes, Phil Spector e gli immancabili Beach Boys.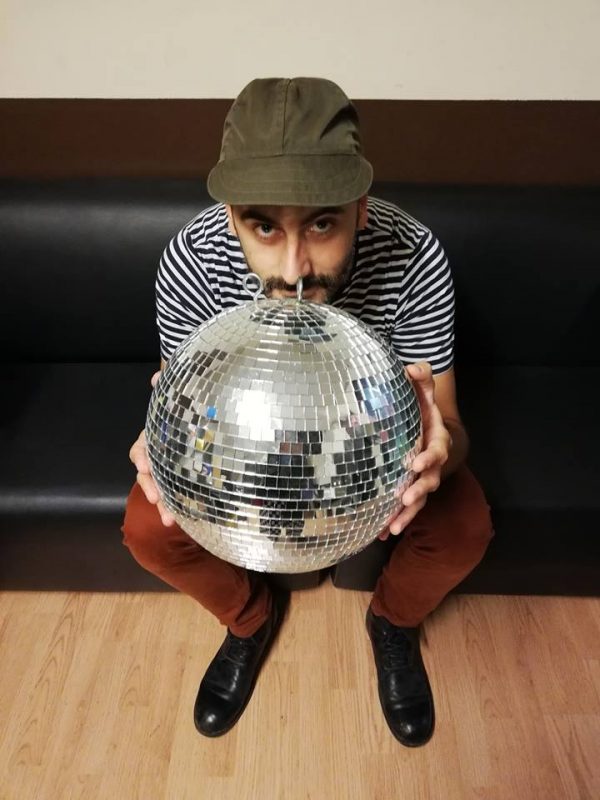 Raccontaci invece la genesi di "Dobbiamo tirare fuori qualcosa" (canzone cardine e "generazionale" dell'ultimo lavoro). Mi ci sono ritrovato immediatamente e molti come me penso… Soprattutto quando parli di Bologna e dei Teenege Fanclub…
È un pezzo veramente autobiografico, scritto in un periodo turbolento in cui ho perso il lavoro e ho lasciato casa. Fortunatamente, in quelle settimane così incasinate, c'è stata una bellissima parentesi: un weekend a Bologna per vedere i Teenage Funclub dal vivo. Dopo il concerto, con la mia ragazza, ci siamo ritrovati sotto il porticato che c'è a lato della chiesa di Santo Stefano a chiacchierare per non so quanto. Insomma, è stato uno di quei momenti che, più o meno consapevolmente, decretano un inizio. Un inizio nuovo per davvero, buono per provare a tirare fuori qualcosa.
L'Italia musicale ora che periodo sta vivendo? L'Italian way of trap, dacci un giudizio, una bussola per orientarci.
Beh, siamo all'anno III d.C. Tre anni fa usciva Mainstream di Calcutta, che ha stravolto il mondo indie. Ora stiamo vivendo una nuova fase, quella in cui gli scopiazzatori di Calcutta stanno pian piano lasciando posto alla fusione tra rap e cantautorato. Poi, ovvio, c'è la trap, che non mi sento assolutamente di condannare. A prescindere dai gusti personali, ha il grande merito di essere un genere autenticamente generazionale, come non se ne vedevano da un po'. Ho una formazione che non mi permette di immedesimarmi nello stile, nel linguaggio, insomma, nel mondo dei trappers, ma guardo comunque con distaccata curiosità a quello che stanno facendo. Probabilmente la trap è la prima cosa a diffusione generazionale che si possa definire veramente di rottura da tanti anni a questa parte. Io, che ho superato da poco i trenta, mi sento completamente escluso da quel mondo, e d'istinto mi viene da dire meno male, ma è stupido dare giudizi, perché è come ripetere quelle scene giurassiche delle mamme di fine anni Settanta sorprese dal punk. Insomma, la trap ha una sua importanza anche antropologica, e bisogna prenderne atto.
Istant classic su queste pagine, i 5 dischi che ti hanno spinto a scrivere, a comunicare in musica quello che hai dentro?
.E vabbe', come posso tirare fuori solo cinque dischi? Questa è una tortura stile "Alta fedeltà"!
– CORAGGIO DA VENDERE / Diaframma
– MAS CAMBIOS / Herman Dune
– AND THEN NOTHING TURNED IT SELF INSIDE OUT / Yo La Tengo
– IL GIORNO AVEVA CINQUE TESTE / Lucio Dalla – Roberto Roversi
– LADIES AND GENTLEMAN WE ARE FLOATING IN THE SPACE / Spiritualized