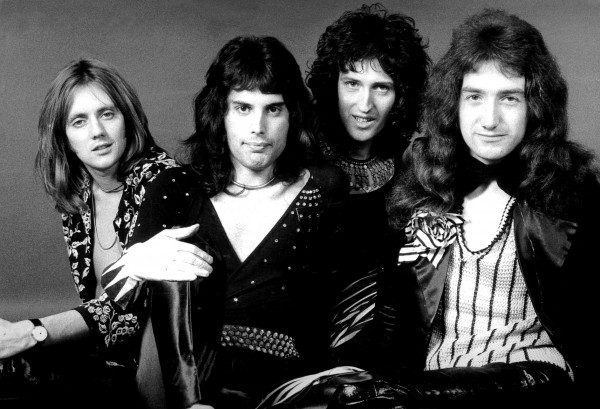 «Nell' anno '39 
I volontari si riunirono qui 
Nei giorni in cui le terre erano scarse 
Proprio da qui la nave salpò verso il blu di un mattino di sole 
Era il più dolce spettacolo mai visto 
E dopo la notte seguiva il giorno 
E i narratori narrano 
Che quel gruppo di spiriti audaci 
Per molti giorni navigarono solitari attraverso i mari lattei 
Senza mai guardare dietro, senza avere paura, senza mai piangere»
Recita così la prima strofa della canzone '39, uno dei brani più atipici e sottovalutati dell'intera carriera dei Queen.É contenuta nell'album del 1975 A Night At The Opera, una delle più alte vette artistiche mai raggiunte dal gruppo inglese: un mix strabiliante di lirica, hard rock e glam che risulta comunque estremamente orecchiabile anche all'ascoltatore meno colto.'39 è una ballata folk scritta e cantata da Brian May (Freddie Mercury la cantava solo nei live) contraddistinta dall'incalzante ritmo del contrabbasso suonato da John Deacon, da una dolce melodia della chitarra acustica di May e dai tipici cori di sottofondo utilizzati in molti brani del gruppo.Il testo affascinante ed enigmatico riflette l'amore per l'astrofisica di May, disciplina in cui è laureato e in cui ha ottenuto addirittura un dottorato dopo aver ripreso gli studi all'età di sessant'anni.La storia raccontata è quella di un gruppo di esploratori che partono per un viaggio interplanetario nel non specificato anno '39, ma che fa probabilmente riferimento al 1939 (anno d'inizio della seconda guerra mondiale), per andare alla ricerca di un nuovo pianeta poichè la terra è ormai diventata un luogo inospitale.A causa dell'effetto di dilatazione del tempo (enunciato nella teoria della relatività di Albert Einstein) viaggiano ad una velocità vicina a quella della luce e quindi la percezione dello scorrere del tempo è molto diversa rispetto a quella di coloro che sono rimasti sulla terra. Al ritorno pensano che sia passato un anno mentre in realtà ne sono passati cento: nonostante portino buone notizie, si accorgono che tutte le persone a cui vogliono bene sono morte. Riescono tuttavia a ritrovare gli stessi sguardi dei loro cari sul viso dei loro discendenti e a sentirsi quindi meno soli.Oltre all'esperienza come astrofisico del chitarrista, il brano risente anche dell'influenza dei vecchi film di fantascienza di quando i membri dei Queen erano bambini.
Il gruppo eseguì il brano a casa dell'illustre attore comico e scrittore Groucho Marx che li aveva invitati a casa sua a Los Angeles nel marzo del 1977 (cinque mesi prima della sua morte) per ringraziarli di essersi ispirati a due dei suoi film realizzati insieme ai fratelli per i titoli dei loro album: A Night At The Opera e A Day At The Races.