A volte i flussi energetici dell'universo agiscono a favore di alcuni. Spesso a scapito di altri.
In questo caso diciamo che hanno agito a mio favore. Era da tanto che volevo parlare di uno dei miei artisti preferiti.
L'occasione arriva, facendo un giro stranissimo.
Parte dal ventennale di "Entroducing…": pietra miliare, capolavoro di Dj Shadow, celebrazione che a sua volta genera articoli, eventi, remix quant'altro.
In particolare spunta un remix di Fare Soldi che "omaggiano il produttore a modo loro, ovvero con una traccia dello stesso anno ma che non era presente in quell'album, High Noon." (come scrive RickyFK in questo articolo comparso su BEAT TO BE ).
Qui il cerchio si chiude, perchè Fare Soldi sceglie come "copertina" del remix, l'artwork che stava invece all'interno della versione LP di "Preemptive Strike", album da cui è estratto "High Noon".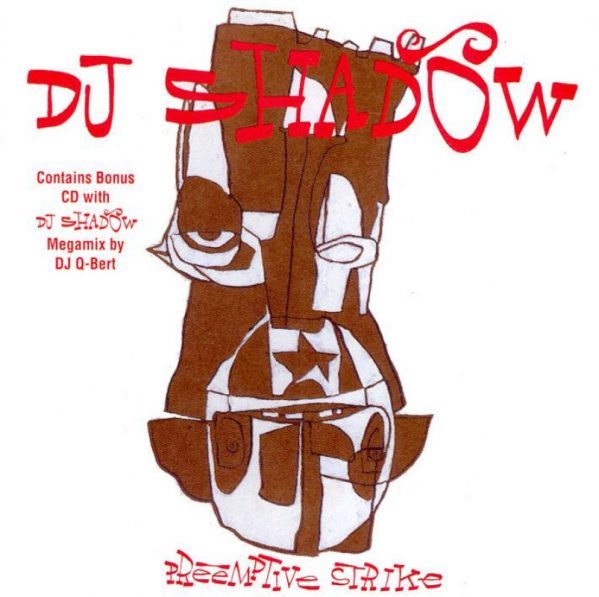 L'artwork di"Preemptive Strike" è stata la prima cosa, in assoluto, che ho conosciuto e toccato con mano, tra le tante prodotte da Phil Frost. E devo ammettere che non è così facile vedere una sua mostra o sapere qualcosa di lui: passa ore rinchiuso nel suo studio, ascoltando musica Raggae, che a quanto pare lo aiuta a rilassare i nervi.
Phil è un tipo schivo, un personaggio complesso, estremamente solitario. Caratteristica cha ammiro tantissimo, soprattutto nelle persone molto esposte a causa del loro talento. Caratteristica che lo porta a far perdere le sue tracce per lunghi periodi, sopratutto in questo mondo che ci sommerge di stimoli e "novità".
Nonostante la sua mostruosa produzione è davvero raro trovare articoli o interviste, difatti una delle sue ultime apparizioni risale a circa quattro anni fà, all'interno del documentario "Marley"di Kevin Macdonald.
Qui, per la prima volta in assoluto, si racconta. Parla delle sue opere, racconta delle sue giornate. Quello che si riesce a sapere di lui è veramente raro: qualche mostra, qualche pezzo in vendita online. Zero social.
Ma a Novembre la buona novella. Burton attua una collaborazione con Phil per la creazione di una linea in edizione limitata, che comprende una tavola da snowboard, assieme a tre differenti zaini, un borsone, una giacca tecnica e (solo su richiesta) un vaporizzatore G Pen. Qui trovate il link, nel caso foste appassionati di vaporizzatori.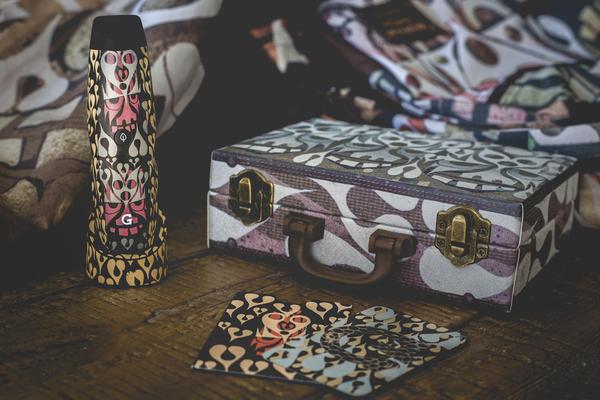 Insomma, se come me vi svegliate la mattina pensando "Ma dove cazzo è finito Phil Frost?!", non angosciatevi. Non è finito a fare l'imbianchino. Sta come sempre chiuso nel suo studio di New York ad ascoltare Bob Marley, creando pezzi unici.
Ma soprattutto, si stà facendo i cazzi suoi.