Massimo rispetto per i due nomi coinvolti. Floating Points mette a disposizione la sua conoscenza e il suo eclettismo per la mitica compilation Late Night Tales, qui Sam Shepherd può dare il meglio di se. Segnaliamo nella tracklist che trovi sotto "Blood of an American" pezzo stupendo già ristampato con la sua Melodies International, e una sua interpretazione di "Opening" Part I da "Music For Large and Small Ensemble" album del jazzista canadese Kenny Wheeler che come afferma Sam è stato il primo vinile voluto e poi comprato dai genitori. Shepherd riassume benissimo il criterio utilizzato per la compilation:
"I tried to find music that reflects the stillness of night. And because my musical interests lie all over the place, it's quite difficult to distil that notion down to just a few songs. I was quite keen to have some electronic music in there but I also really wanted to have some soul music mixed in, so I had to try and find a pathway between all of this different music." 
Puoi fare il pre order del doppio vinile oppure del cd QUI, l'uscita è fissata per il 29 Marzo. Ascolta il sampler dopo il salto e spizza tutta la tracklist poi decidi se il vinile bianco ti garba.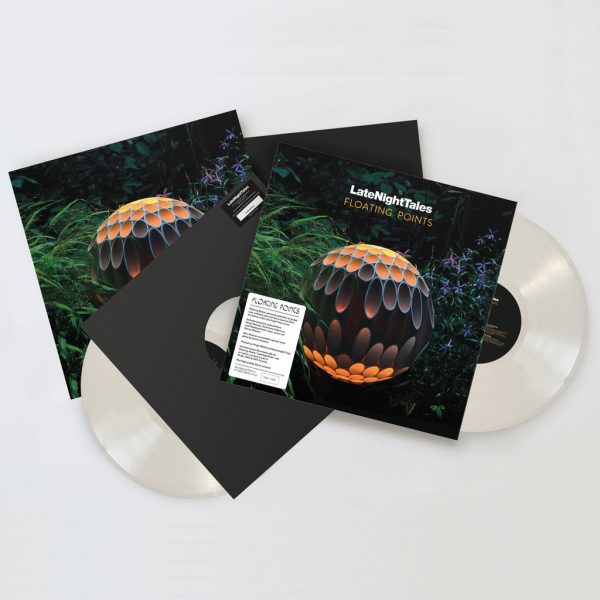 Tracklist:
1. Sarah Davachi – Untitled, live in Portland (Exclusive track)
2. Carlos Walker – Via Láctea
3. The Rationals – Glowin'
4. William S. Fischer – Circle
5. Max Roach – Equipoise
6. Abu Talib (Bobby Wright) – Blood Of An American
7. Sweet & Innocent – Express Your Love
8. Robert Vanderbilt & The Foundation of Souls – A Message Especially From God
9. The Defaulters – Gentle Man
10. Alain Bellaïche – Sun Blues
11. Alain Bellaïche – Sea Fluorescent
12. Kara-Lis Coverdale – Moments In Love
13. Azimuth – The Tunnel
14. Kaitlyn Aurelia Smith – Milk
15. Toshimaru Nakamura – Nimb#59 (Exclusive track)
16. Floating Points – Sweet Time Suite Opening (Exclusive Kenny Wheeler cover version)
17. Lauren Laverne – Ah! Why, Because The Dazzling Sun (Exclusive spoken word piece)